Frequently Asked Questions
What are condo hotels?
Condo hotels are typically luxurious high-rise properties that include wonderful amenities from full-service spas to infinity pools to fine-dining restaurants and concierge services. To the average nightly guest, they appear to be the usual upscale hotel. However, the key difference is each of the hotel suites is individually owned.
Who can buy condo hotels?
Any individual or company can purchase a unit in a condo hotel. The buyer does not need hotel management experience.
How does condo hotel ownership work?
You own your individual condo. You can use it when you want and enjoy all the amenities of the five-star hotel. When you're not in residence, place your condo in the rental program. The revenue your condo generates will be split between the hotel management company and you.
What is the typical revenue split?
Although it varies by condo hotel, usually it's in the 50-50 range, that is, 50% goes to the individual condo hotel unit owner and 50% goes to the condo hotel operate.
What are the condo hotel operator's responsibilities?
To earn its 50% (approximate) of the revenues, the management company operates the condo hotel rental program and must market the units, take reservations, man the front desk, ensure the smooth function of amenities like restaurants and pools and also provide the hotel services from housekeeping to concierge and valet parking.
Are revenues from the condo hotel units in a property pooled?
In U.S. properties, they are not allowed to be pooled, according to regulations of the Securities and Exchange Commission. Thus, the revenue you receive will be directly correlated to the revenue your condo hotel unit generates.
In other countries, some properties do pool revenues, however, there is a formula to ensure that owners receive a fair percentage based on the unit they own.
Who pays for maintaining and repairing common areas of the condo hotel?
The cost is divided up among the owners who must pay a monthly HOA fee. The fees typically cover common area maintenance, property insurance, utility expenses and reserves. The hotel management company pays for its costs of operation including marketing, reservation systems, salaries and other direct hotel expenses.
Will developers guarantee occupancy rates in their condo hotels?
No. They will not guarantee occupancy rates or revenues, in accordance with SEC regulations which prohibit forecasting returns. For that reason, you want to be sure you select a property that has a well-known brand, good amenities and an appealing location to help ensure occupancy rates are high.


Are condo hotels just like timeshares?
No, condo hotels give you whole ownership, whereas timeshares allot to you a specific week or two per year (and it's the same week or two every year) that you can use your vacation home. Also, condo hotels have a higher probability of appreciating over time and can be easier to resell than timeshares, which typically depreciate and are difficult to resell.
Is participation in the rental program mandatory?
No. You can decide whether you want your condo hotel unit to be part of the rental program. However, there may be living restrictions as to how many days per year you can use your condo hotel unit. The number of days varies from property to property, however, you should remember that condo hotels are supposed to be vacation homes, not primary residences.
Are the condo hotel living restrictions decided by the developer?
In some cases, it's the developer who decides how many days a condo hotel unit owner can use his unit and how many days the unit should be placed in the rental program.
However, some cities and counties have regulations that dictate the living restrictions to the developer. Some areas need hotel rooms to meet the demand of tourists and therefore set restrictions as part of their zoning requirements.
Where are condo hotels located?
The condo hotel concept started in South Florida, and therefore the largest preponderance of condo hotels is in the Miami-Fort Lauderdale area. However, in recent years the concept has become increasingly popular, and developers have begun to meet demand by building condo hotels throughout the country and the world.
You'll find condo hotels not only in Florida, but in popular vacation destinations like Myrtle Beach, Las Vegas and the Caribbean and also popular investment locations like Dubai and Panama.
How much do condo hotels cost?
That's a little like asking how much a car costs. It depends on the car, right? Condo hotels can cost anywhere from $150,000 to well over $1 million. The factors that influence cost are location, the quality of the product (i.e. a Trump five-star condo hotel will cost more than an independent three-star property), the amenities, and the features of the individual unit you select.
Are the best deals on Trump condo hotels in the U.S. or abroad?
Of course you want to choose a condo hotel in a location that you'd either a) enjoy vacationing in, or b) will appreciate and result in a profit when you sell.
If price is a key determining factor for you, you'll definitely want to investigate some of the Trump condo hotels being built abroad. Lower land and construction costs help make prices much more affordable.
What is the benefit of buying a Trump condo hotel versus some other brand?
The Trump name is magic. It instantly infuses a property with value. People know a Trump condo hotel will be of the highest quality, and they're willing to pay for that assurance, whether it be as a hotel guest or a condo hotel buyer.
Therefore, if you buy a Trump condo hotel, you're not only getting a beautiful luxurious vacation home, you're also investing in a piece of real estate that has good appreciation potential.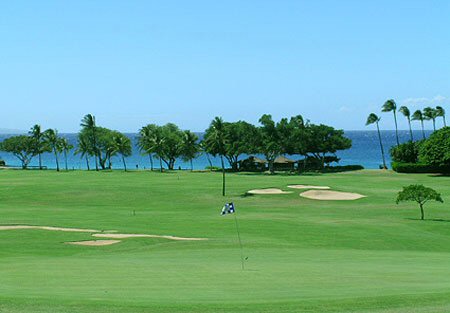 What other brands are there for condo hotels?
The biggest names in the business have gotten into the condo hotel market. In addition to Trump, other premium quality brands are Ritz-Carlton, Starwood, W, Meridien, St. Regis, Hilton, Conrad, Hyatt, Rosewood, Regent International and Sonesta.
Are condo hotels primarily vacation homes or investments?
They're actually both. However, in accordance with SEC (Securities and Exchange Commission) regulations, developers are only allowed to sell condo hotels as real estate and a lifestyle.
Condo hotels cannot legally be marketed as securities. Therefore, you won't be able to get information such as hotel occupancy forecasts, proposed hotel rates and expected returns on investment. Developers and realtors are not permitted to provide this data.
What makes a condo hotel successful?
The same things that make a hotel successful make a condo hotel successful - good location, solid management, a strong brand and an attractive amenity package that will appeal to owners as well as guests.
What types of amenities should I expect in a Trump condo hotel?
Trump properties typically feature the best of everything. You can expect all the amenities and services you would find at a five-star hotel. These often include full-service spas, fine-dining restaurants, infinity pools, state-of-the-art fitness centers, concierge service and more.
What are the key benefits to owning a condo hotel?
There are three. First is the concept of owning a hassle-free vacation home in an outstanding location. Remember, the hotel management company takes care of everything.
Second is that you receive some rent revenue when you're not using your condo, and this income helps offset the costs of ownership. You could even see an annual profit, although you don't want to count on this factor because it's based on occupancy rates and other variables.
Third is the idea of owning an asset that has potential to appreciate. When you choose to sell your condo hotel unit, presumably it will be worth more than what you originally paid.
Are all condo hotels newly built?
Generally speaking, there are two types of condo hotels - those built as new construction and those that are conversions of existing hotels or resorts.
Which is better, a new construction condo hotel or a conversion?
That depends on a lot of factors. You have to look at each property individually. While a newly constructed building is less likely to have maintenance and repair issues down the road, a converted property might have a superior location.
You've heard the expression, "They're not building any more oceanfront land." Well in some communities if you want an oceanfront condo, that means you have to buy into an existing building.
The same principle would apply to New York City or Chicago where there is no new real estate and a developer must either convert an existing building or demolish what's there and start fresh, which can be quite costly.
Are there any other benefits to going with a conversion over a new construction condo hotel?
Timing can be a big factor. Building a condo hotel from the ground up can take 18 to 24 months. If you want your vacation home NOW or you're trying to do a 1031 Exchange which has a specific deadline, a conversion might be your best option.
Does it cost extra to use a real estate broker to purchase a condo hotel unit, rather than going direct to the developer?
No, it does not cost extra. The price is exactly the same, as everyone works off the developer's price list. Built into the prices is a realtor commission which either goes to an in-house salesperson or can be split with an outside co-broker. Either way, the final price to the buyer is always the same.
Are condo hotel prices negotiable?
When you're buying a condo hotel property in pre-construction, which is primarily what Trump Condo Hotels sells, the prices are usually not negotiable. The developer sets them, and everyone abides by them, including in-house salespeople and outside co-brokers.
The only times that prices are negotiable are in extenuating circumstances such as you're buying more than one condo hotel unit, you're buying the largest, most expensive unit in the building, or you're buying certain inventory which the developer is anxious to move (i.e. the last few units).
Can you get financing for a condo hotel unit?
Yes. Many lenders offer condo hotel financing. However, because it is considered a second home, not a primary home, the interest rate may be higher. Lenders assume that there's more risk in lending money to someone buying a vacation home. That is, you're less likely to default on a primary residence than a second home.
When is the best time to buy a condo hotel?
If you want the lowest price and the largest selection of units, the optimum time to purchase a condo hotel unit is in early pre-construction stages. Developers have planned price increases throughout the selling process. If you get in early, you can take advantage of first-tier pricing.
So how do you find out about condo hotels in early pre-construction?
Getting the scoop on a new property can be challenging. After all, there's no building or even construction site to catch your eye as you drive by.
Your best bet is to work with a realtor who specializes in condo hotels. He or she monitors the market and has relationships with developers who can advise him or her of buying opportunities. You can also subscribe to a newsletter like the Condo Hotel Property Alert which notifies readers when new properties come on the market.

Have more questions? Is there something specific you'd like to know about condo hotels? We welcome your inquiries. You'll get a personalized response within 24 hours (usually much less).
Contact us today at info@WorldClassCondoHotels.com or call (954) 450-1929.